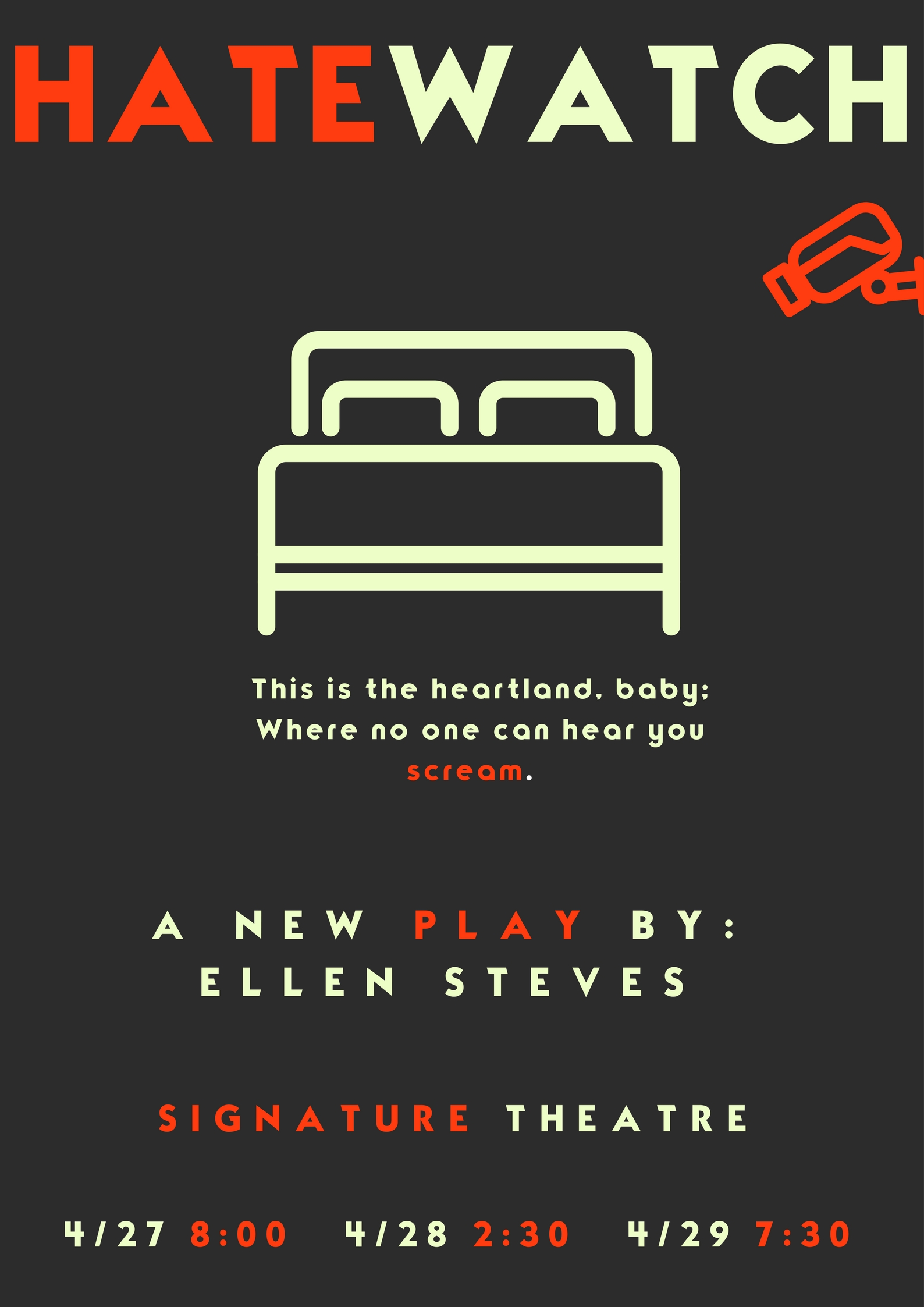 HATEWATCH was Ellen's graduate school thesis project.
HATEWATCH is the story of a reality show about addiction. During a routine intervention, three friends take the show off the rails and decide they are going to make a different kind of television show. They kidnap and torture the film crew, and end up turning on one another.
HATEWATCH is about heroin, fake news, torture, screens, film school, cheese, and power.
HATEWATCH premiered at the Signature Theater in 2017.